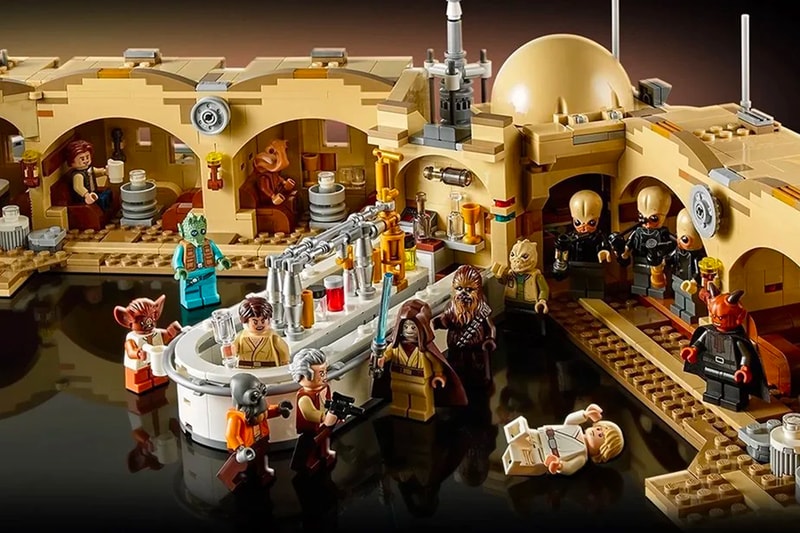 LEGO's latest masterpiece set takes us to Star Wars' planet Tatooine, the Mos Eisley Cantina to be exact. Relive the infamous scenes from the film with this 3,187-piece set, from Han Solo's calamitous encounter with Greedo to Obi-Wan Kenobi's decisive blow to Ponda Baba.
This complete set measures in at 7.5" high x 20.5" wide x 23" deep when fully opened, and features a number of main characters and members of the underworld including Obi-Wan Kenobi, Han Solo, C-3PO, Luke Skywalker, Chewbacca, R2-D2, Ponda Baba, Dr. Evazan, Garindan, Kardue'Sai'Malloc, the Cantina band, Jawa, Sandtroopers, Dewback, to name a few. On top of the minifigures and main structure, a Dewback LEGO figure and 2 Landspeeders are also included.
Set for an October 1 release, this memorable LEGO set will retail for $349.99 USD.
In other design news, Halo fan constructs seven-foot long frigate with 25,000 LEGO bricks.
Click here to view full gallery at HYPEBEAST